Boardwalk Dental Surgery
Establishment, health and dentist at 110 Boardwalk Boulevard, Point Cook, VIC 3030, Australia. Here you will find detailed information about Boardwalk Dental Surgery: address, phone, fax, opening hours, customer reviews, photos, directions and more.
Opening hours
| | |
| --- | --- |
| Monday | 09:00am — 05:00pm |
| Wednesday | 09:30am — 08:00pm |
| Thursday | 11:00am — 08:00pm |
| Friday | 09:30am — 05:00pm |
| Saturday | 09:00am — 04:00pm |
Photos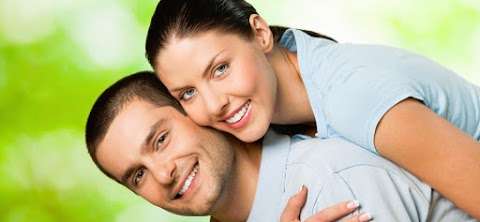 Reviews of Boardwalk Dental Surgery
Ricky Chawla Added March 09, 2023

★ ★ ★ ★ ★

Exceptionally good customer service and dental treatment. I called them for an emergency appointment, Agnes went above and beyond to book me an appointment as early as possible. And the dentist Brendan was very thorough and helpful. I would highly recommend this clinic.

Victoria Fu Added February 21, 2023

★ ★ ★ ★ ★

I had a check-up and clean with Dr. Brendan and he did such a good job! I was feeling less nervous during the appointment because he was very patient and comforting. He ensured that I made an informed decision on any treatment that has to be done. Also, the reception were very friendly and helpful. Would definitely recommend them to my friends and family! Good job, Boardwalk Dental Surgery!!

B Y Added February 20, 2023

★ ★ ★ ★ ★

Superb service, Agnes from reception stand out amazingly, she know very well on what she does and her wealth of experience working in dental has really helped facilitate a smooth process throughout our dental experience. My 3 members from my family have been cared by 3 of the dentists they all have a good culture of being very friendly and caring. 5 stars is well deserved, highly recommended!

Tushar Khadse Added February 12, 2023

★ ☆ ☆ ☆ ☆

I booked appointment on phone for my 12yrs old son for braces consultation. On the day of appointment I went with my son and xray that I already had. Dentist just had a look at the xray, not even had a look at my son's teeth, and told us that she can't treat and I have to go to the specialist. We came out within only 2 minutes and I was charged full consultation fee. Really? So to hear that this dentist can't treat my son you charged me a fee? I expressed my disappointment before leaving and informed them that this is not fair practice. Later receptionist told me that since my son is 12yrs old they can't treat, he should be at least 16yrs. At the time of booking the appointment I had clearly mentioned the age but still they booked the appointment knowing that they can't do the treatment. This is totally ripping off the people for money. DON'T GO THERE. There are many other better clinics around.

Weiwei Li Added February 11, 2023

★ ★ ★ ★ ★

This is the best I have ever been to a dentist clinic, the doctor technology is very good, whether fillings or tooth extraction, do not feel pain, also very gentle patience for children, reasonable charge, especially at the front desk, miss service attitude is very good, very good for patients, tender care, in a word, the dental clinic will not let you down.
Questions & Answers
1. What is the phone number for Boardwalk Dental Surgery
The phone number for Boardwalk Dental Surgery is +61 3 8353 9100.
2. Where is Boardwalk Dental Surgery located?
Boardwalk Dental Surgery is located at 110 Boardwalk Boulevard Point Cook, VIC 3030.
3. Is there a primary contact for Boardwalk Dental Surgery
You can contact Boardwalk Dental Surgery by phone using number +61 3 8353 9100.
4. What is the web address (URL) for Boardwalk Dental Surgery
The website for Boardwalk Dental Surgery is boardwalkdental.com.au.
Share this page
Additional actions
Today's weather in Point Cook VIC
13:00
21 ℃ 1020 hPa 78 % 3 m/s 16:00
21 ℃ 1018 hPa 75 % 5 m/s 19:00
20 ℃ 1018 hPa 78 % 4 m/s 22:00
19 ℃ 1018 hPa 82 % 3 m/s
Tomorrow's weather in Point Cook VIC
01:00
18 ℃ 1017 hPa 84 % 2 m/s 04:00
17 ℃ 1016 hPa 89 % 1 m/s 07:00
17 ℃ 1016 hPa 89 % 1 m/s 10:00
19 ℃ 1016 hPa 79 % 2 m/s 13:00
22 ℃ 1015 hPa 68 % 4 m/s 16:00
20 ℃ 1015 hPa 76 % 6 m/s 19:00
18 ℃ 1017 hPa 81 % 6 m/s 22:00
18 ℃ 1018 hPa 82 % 5 m/s